Sex therapist
David Kavanagh, a systemic family counselor based in Dundrum, Co. Dublin, has 16+ years' experience as a sex therapist. While the idea of seeing a sex therapist seems scary for most people, there is nothing to be afraid of! David has successfully worked with hundreds of couples. While most of these couples were initially nervous about opening up about their sex lives, or lack of, they always reported on how happy they were once they sought help. David offers professional advice. He realises that this subject can be a touchy one for most and so strives to make his sessions comfortable, non-judgemental and of course confidential.
What is a Sex therapist?
Sex therapy can be described as therapy or counseling that focuses mainly on physical or psychological problems that people experience in relation to sex.
The evolution of Sex therapy:
The introduction of sex therapy into psychology practices has been around since the 1960's. Doctor's William Masters and Virginia Johnson researched and published articles on a new approach to dealing with sexual problems in a therapeutic manner. It was thought that the main exposure of sex information was coming directly (and in force) from the media. "People see movie stars rolling around, having the time or their lives and think that this is how it must be for everyone but themselves" Says David. "We don't have any information given to us in our education systems and even doctors don't really give us the information we need," David continues. "They know everything about our anatomy but that's usually where it stops. There is very limited information out there that lets us know whether the problems we are experiencing in the bedroom are normal. That's where taking to a sex therapist can really help couples".
How do I know if we need to see a sex therapist?
Although one or both of a couple may be embarrassed by the thought of airing their sexual difficulties in front of a stranger, it is important to remember that the therapist is a professional who has probably heard it all before (a hundred times over!). David often is able to shed light on the problem that the couple is facing within a couple of sessions, so surely it is worth some initial nerves in order to salvage your sex life.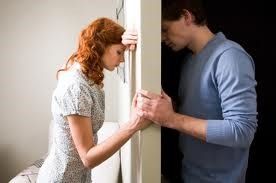 Usually the reason couples initially seeks professional help is because one of the party loses their sexual libido. Some other prevalent reasons people seek David's help are:
Sexual inhibitions,
Sexual differences (both people aroused by different things),
Premature ejaculation,
Difficulty in reaching orgasm,
Disagreements on how often is normal,
Intercourse that is painful,
Breakdown in communication between the couple.
Many therapists urge couples who begin to experience some of these problems in the bedroom to seek help from a sex counselor. The sooner a couple gets professional advice, the sooner they will feel like whatever problem they are facing is normal. It is better to nip any issues in the bud before they cause any lasting damage to the relationship.
What to expect from sex counseling:
Be prepared to talk: You and your partner will be asked lots of questions. While the subject matter may be explicit, it will never be vulgar. It is important that you speak your mind, try to bear in mind that you are paying for the counseling session, so try to make the most of it and get everything out in the open. Be prepared to work on it: While David will offer his professional insight and advice on your problems, it will ultimately be you that implements the change. Embrace the session and please don't feel as if any question is silly. David will not judge you at all, he takes his line of work seriously and is committed to providing a professional service to his clients.
David Kavanagh is a registered psychotherapist.
He is the author of "Love Rewired- using your brain to mend your heart".
www.loverewired.com
He has helped over 12,000 couples to date and is a specialist in the area of addiction.
Based in Dundrum, David runs a thriving private practice.
If you are suffering from depression, anxiety or general mental health difficulties then David is the expert that you are looking for.
As a systemic psychotherapist, he is qualified to treat the following:
Anxiety
Anorexia
Addiction-Alcohol, Porn, Sex and Gambling
Bereavement issues
Depression
Eating Disorders
Marital Issues
Sexual Difficulties
LGBT couples
For more information about systemic psychotherapy visit: